SAB is a group of activists working passionately in the street art and graffiti movement of Barcelona since 2010. Our goal is to share our knowledge and show how rich the urban culture of the city can be if you know where to look for it. Through our private tours, we bring you out of the traditional touristic paths and make you discover Barcelona from the perspective of an open air gallery.
Our guides will bring you to the most important murals of the city and show you the hidden spots where graffiti and street art live. You will learn the history of the  movement and see the variety these art forms can take nowadays. You'll get to know the city's local and international active artists and understand the techniques they use. We'll finally introduce you to the alternative art places and galleries of the city dedicated to street art and graffiti culture!
You can choose one our Urban Tours, each with a distinctive identity. These tours are passing through four different neighborhoods which cover the main street art spots of the city. Come and enjoy!
INFO & RESERVATION: info@streetartbcn.com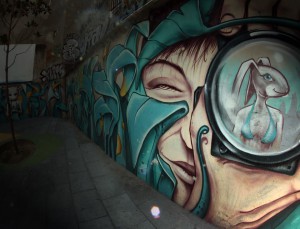 >>> WALKING TOURS <<<
Also known as the "barrio Xino", Raval is the antic popular neighbourhood of the city centre. You'll be guided through its authentic streets, where graffiti still lives actively amongst occupied houses, big murals and hidden spots. Come and discover some major pieces by such artists such as SIXE and C215, and hang around in the legendary skate spot Tres Chemineas.
Starting point: Metro Universitat
Duration: 2h00
Cost: 15€*

Discover the most central and touristic neighbourhoods of the city from another point of view, passing through squares where stickers, throw ups and stencils rule. House of the most important galleries dedicated to graffiti and street art of the city, this area also holds rare pieces from national and international artists.
Starting point: Under Arc de Triumf
Duration: 2h00
Cost: 15€*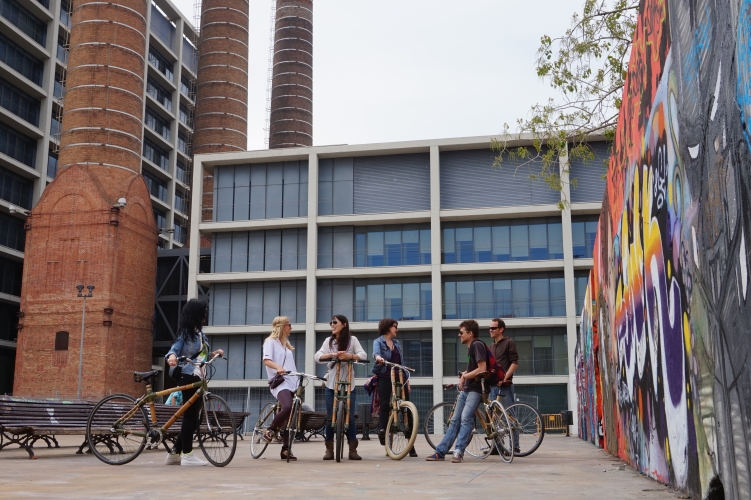 >>> BAMBOO BIKE TOURS <<<
Experience a new form of cycling while you discover the amazing street art scene of Barcelona! Starting from Gotico district, we'll guide you all around the city center until Poblenou, the most alternative and industrial "barrio". You will feel the old vibrating soul of the city and discover where the biggest murals and graffitis are hidden. In order to have a unique experience, we offer you the chance to ride exclusive bamboo bicycles (created by www.bamboobiketour.com), 100% handmade and equipped with high-quality components, bringing you maximum comfort. Don't miss it!
Starting point: El Ciclo, C/ Nou de Sant Francesc 17, 08002 Barcelona
Duration: 2 hours
Price: 25€**
Districts visited: City centre (Raval, Gotico, Born)
Duration: 3.5 hours
Price: 39€**
Districts visited: Born, Poblenou
Duration: 5 hours
Price: 58€**
Districts visited: Raval, Gotico, Born & Poblenou
Tapas and drinks on request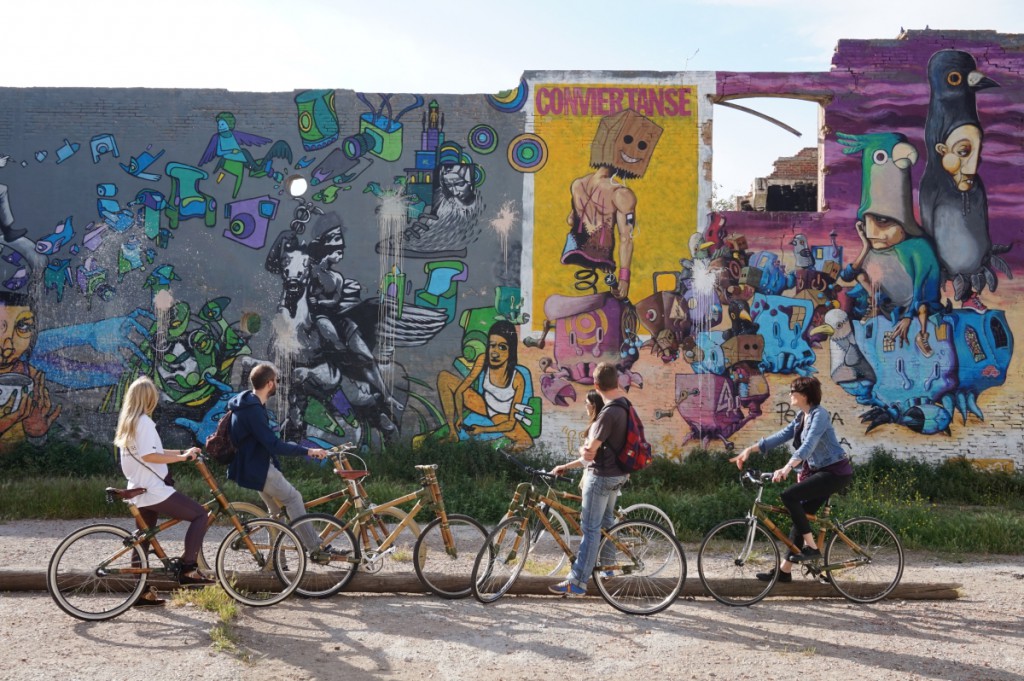 Languages: Español, English, Français, Russian.
Tours are available everyday. The payment is made directly at the end of the visit.
* Supplement of 10€ for a tour with 1 person only
** Supplement of 20€ for a tour with 1 person only
INFO & RESERVATION: info@streetartbcn.com