WALKING TOUR
WALK THROUGH THE OPEN AIR MUSEUM OF BARCELONA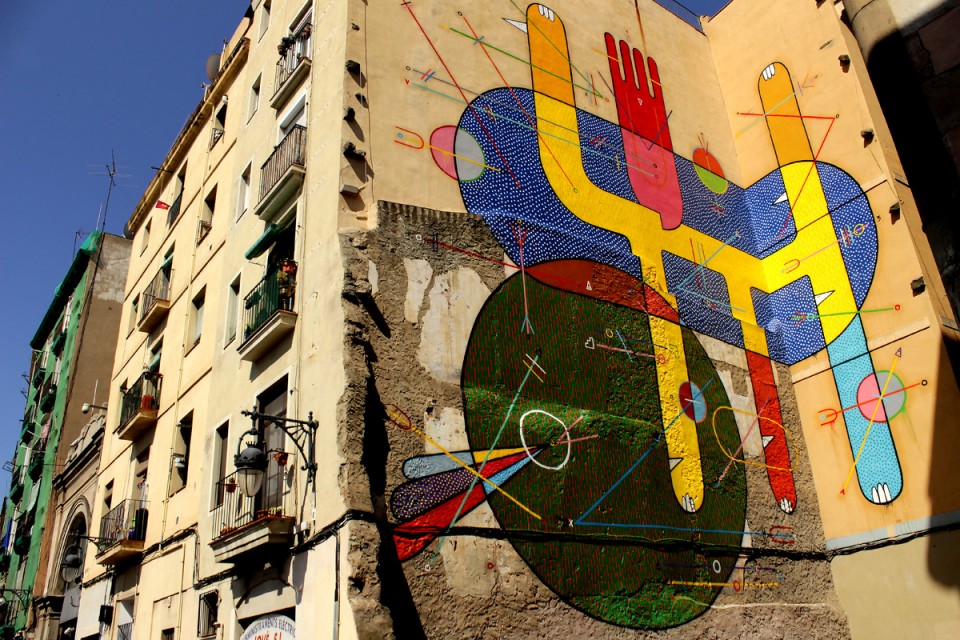 Raval Tour
Also known as the "barrio Xino", Raval is the antic popular neighbourhood of the city centre. You'll be guided through its authentic streets, where graffiti still lives actively amongst occupied houses, big murals and hidden spots. We'll bring you to the best urban art gallery in the city, you'll discover some major pieces by artists such as Keith Haring and C215, and hang around in the legendary skate spot of Tres Chimeneas. 
Starting point: Parque de las Tres Chimeneas
Duration: 2h00
Cost: 20€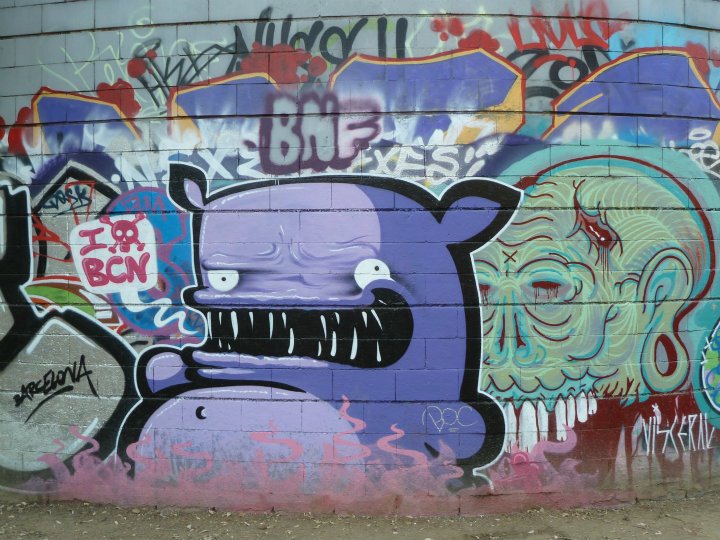 Gotico & Born Tour
Discover the most central and touristic neighbourhoods of the city from another point of view, passing through squares where stickers, throw ups and stencils rule. House of the most important galleries dedicated to graffiti and street art of the city, this area also holds rare pieces from national and international artists.
Starting point: Under Arc de Triumf
Duration: 2h00
Cost: 20€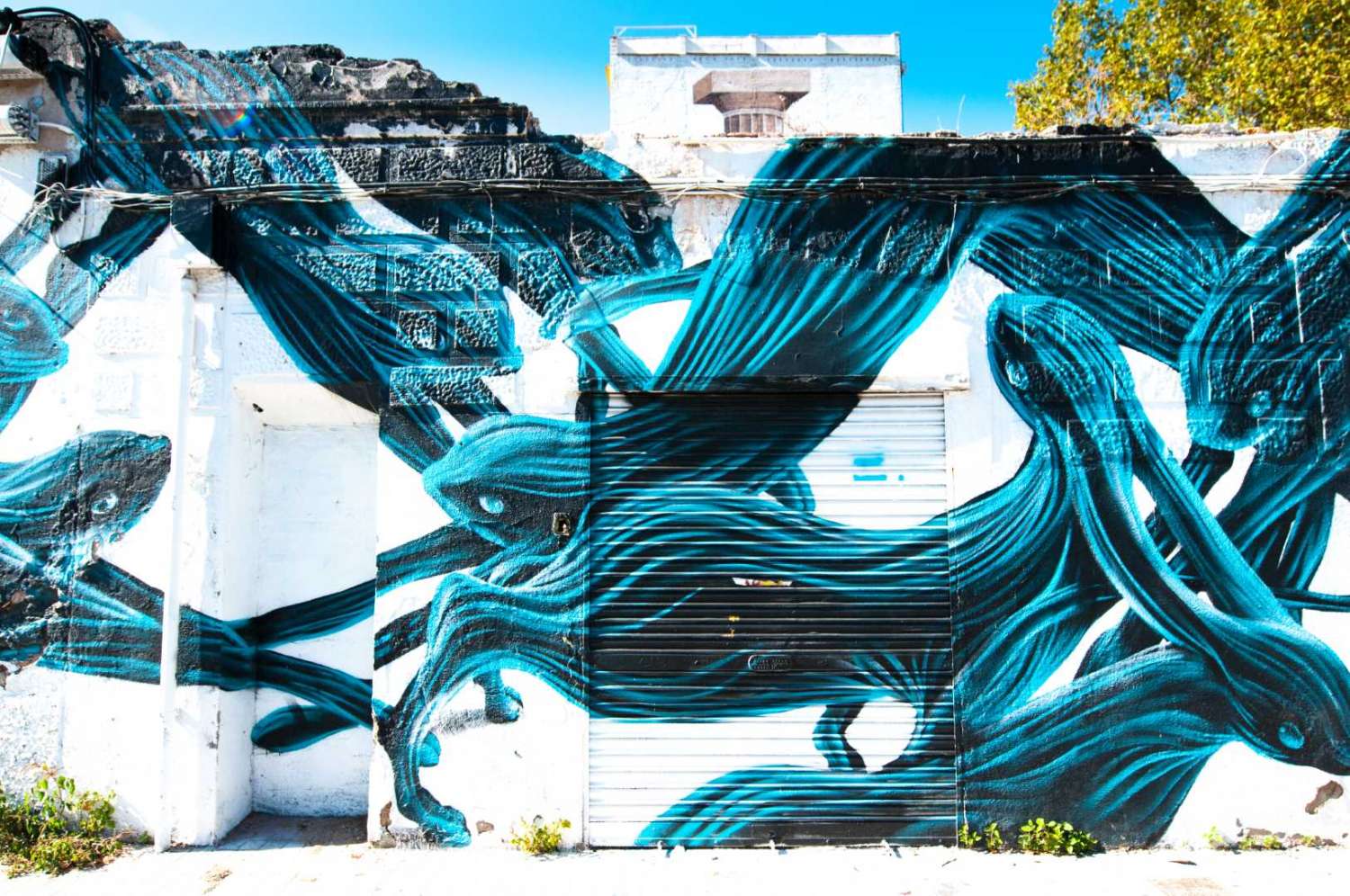 Poblenou Tour
'Poblenou' tour starts outside of metro Poblenou. We will make you visit the most alternative and former industrial neighborhood of Sant Marti district. Feel out the old vibrating soul of the city while discovering the biggest murals full of street art and graffiti. The tour ends next to metro Selva de Mar.
Starting point: Metro Poblenou
Duration: 2h00
Cost: 20€
CHOOSE A STREET ART TOUR OR ACTIVITY