The last work of Jorge Rodriguez-Gerada as part of his Terrestrial Series has been realized in Ouarzazate, Morocco. "Perpetual flow" extends over 37,500 square meters and was created using rakes, stones found at the site, 36 tonnes of dark gravel and vegetable oil.
Running water flows between the fingers of two huge hands in a "perpetual flow", symbolising the ability to reuse water to create a greenbelt around the city and so protect it from sandstorms.
This piece is one of six art installations set within different environments, forests, deserts, glaciers and cities, featured in the 2019 Lavazza Calendar "Good to Earth".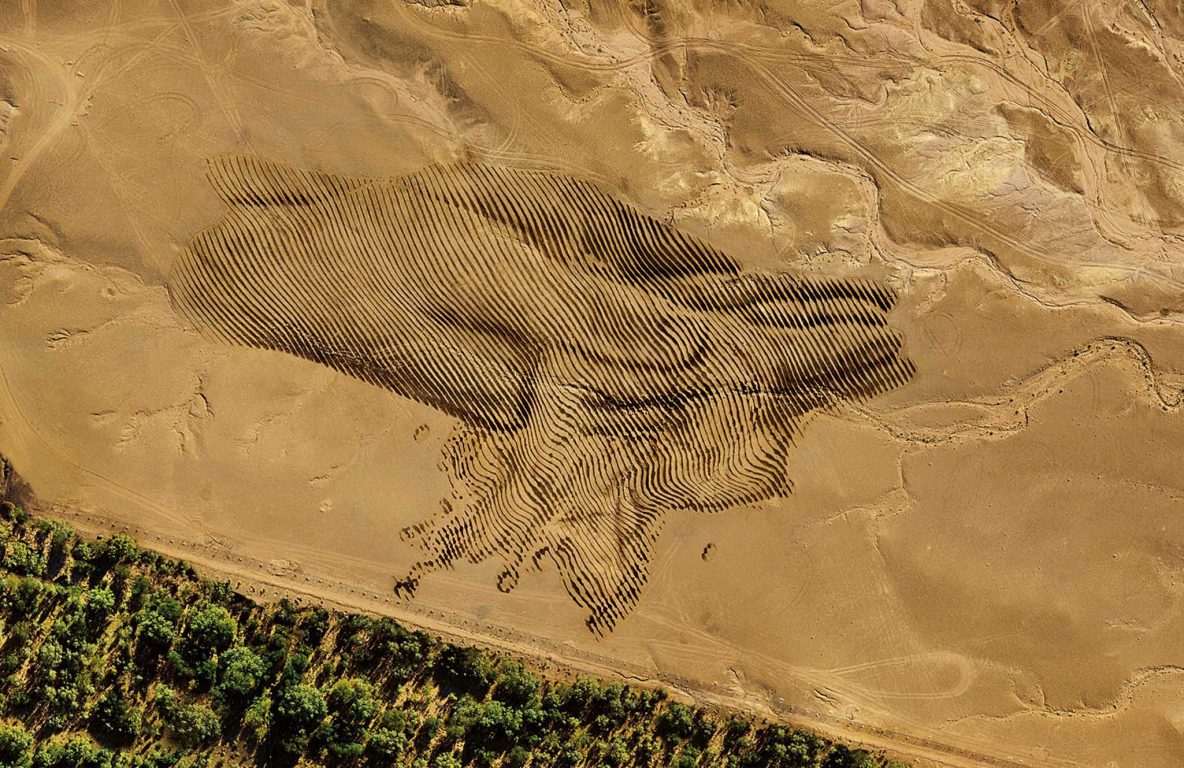 The photographs by National Geographic photographer and five time World Press Photo Award recipient Ami Vitale documented the nature art of Hula (Switzerland), Mantra (Kenya), Saype (Colombia), Gomez (Thailand), Millo (Belgium) and Gerada in (Morocco) These projects tell us about some good news for the Earth, or in other words the virtuous projects for reforestation, protecting biodiversity and the conversion of industrial areas into green spaces, identified throughout the world in partnership with the United Nations Environment Programme (UNEP), which can contribute to protecting nature and therefore the planet. The Lavazza Calendar, now at its 27th edition, was realised with the creative guidance of the advertising agency Armando Testa.
More about the artist: www.gerada-art.com