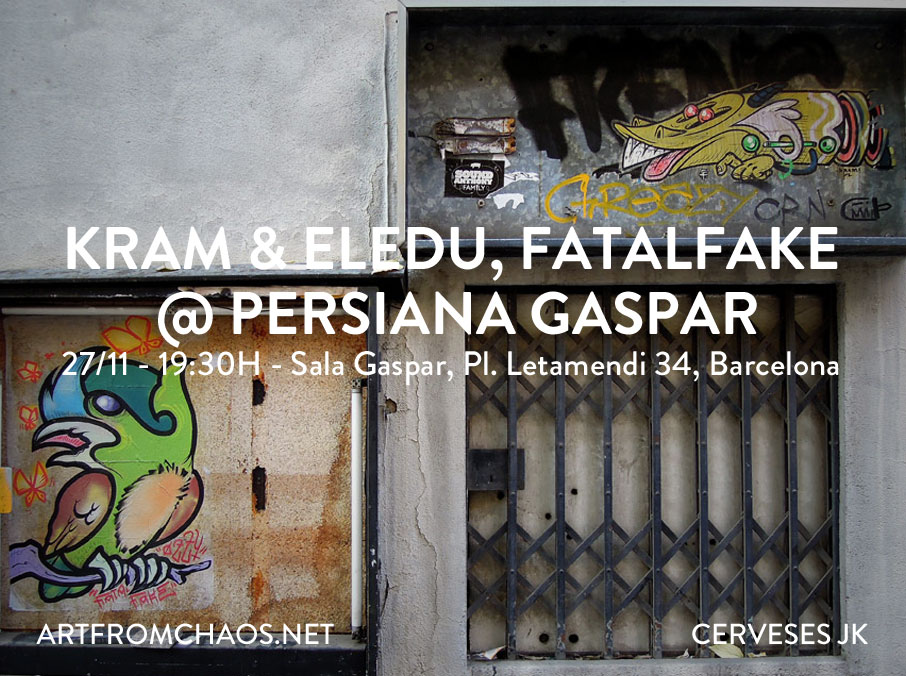 Persiana Gaspar is presenting the works by KRAM & ELEDU, two artists from Barcelona, who form part of the collective FATAL FAKE and stick out with their special technique of applying posters onto the streets.
Both of them have always been interested in maintaining the high level of Barcelona's Street Art scene, which becomes evident not only in their colourful murals and shatters, but especially in their meticulously hand-painted posters on tissue paper. This technique enables to reproduce their imaginary without rush in the studio, in order to be stuck on the streets, adapting perfectly to each surface.
Fantasy creatures or humanized animals, musical references or influences from the tattoo scene are their most applied themes, always represented within their personal signature, which has carefully evolved over the years.
Barcelona, despite of it's numerous internationally renown urban artists, continues with its strict policy facing graffiti art. Thus, the artists' creativity has served for finding alternative paths also: works of major quality created in the studio and a faster mounting on the streets.
You will find works by the collective "FATAL FAKE" in nearly all of the neighbourhoods in Barcelona, but especially in the city center.
Sala Gaspar, Plaça Letamendi 34, Barcelona – Thursday 27th November, 19.30
Curated by: Art From Chaos
——-
Persiana Gaspar" presenta el trabajo de Kram & Eledu (OZZY), dos artistas barceloneses que forman parte del colectivo Fatal Fake.
Ambos, al margen de sus coloristas muros y persianas, se han preocupado en mantener el nivel en la escena Barcelonesa de "Street Art" con sus pósters pintados a mano sobre papel de seda. Esta técnica les permite reproducir su imaginario tranquilamente en su taller para después ser pegados en la calle, adaptándose perfectamente a cualquier superficie.
Animales fantásticos o humanizados, referencias musicales o al mundo del tatuaje son sus temas más recurrentes, siempre representados con su sello personal, forjado a lo largo de los años.
Barcelona, pese a tener una gran cantera de artistas urbanos de renombre internacional, sigue con la política de tolerancia cero con todo lo que tenga que ver con el graffiti. Por eso, es especialmente interesante que la creatividad también sirva para poder encontrar la manera de actuar más rápido y con trabajos de mayor calidad. Puedes encontrar trabajos del colectivo "Fatal Fake" en casi todos los barrios de Barcelona, pero especialmente en el centro.
Sala Gaspar, Plaça Letamendi 34, Barcelona – Jueves 29 Noviembre, 19.30
Comisariado por: Art From Chaos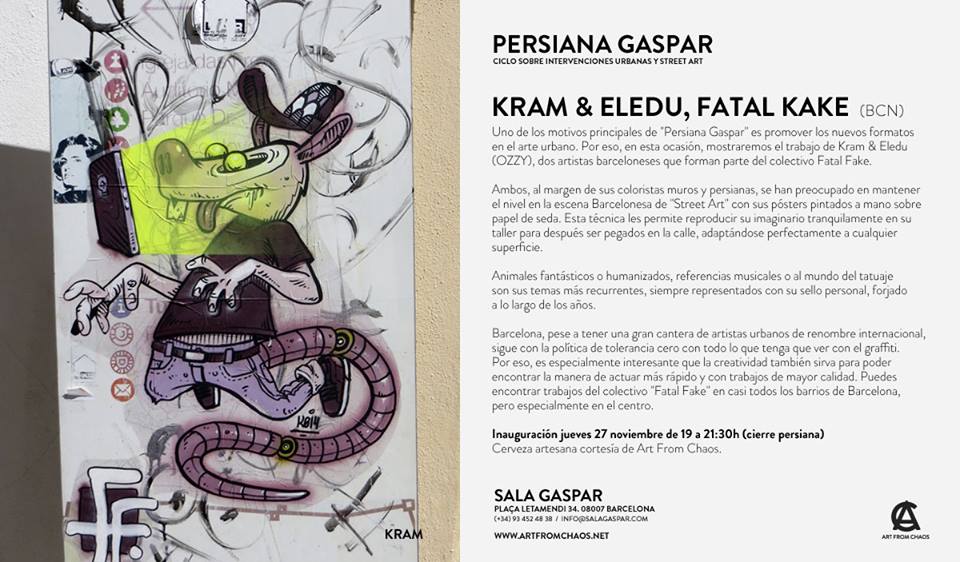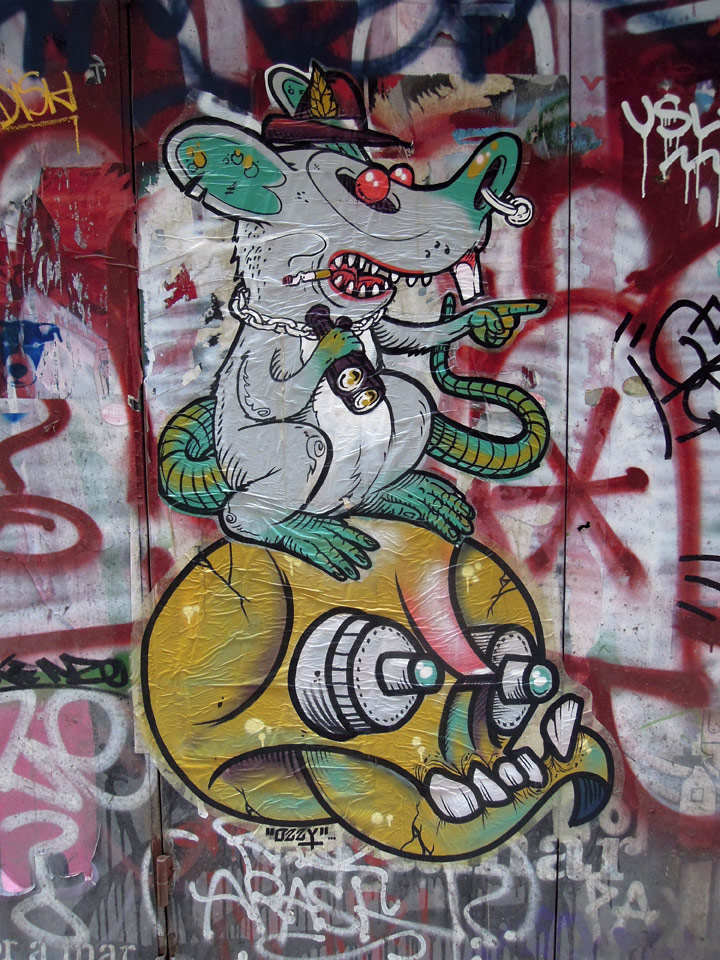 Video: BOMBINGLAB