In collaboration with Street Art Barcelona, Luzidlab created the first version of Arnau Gallery, an Augmented Reality Experience where the users are able to travel back in time and see the previous murals created for the Arnau Gallery wall at Parallel in Barcelona, Spain.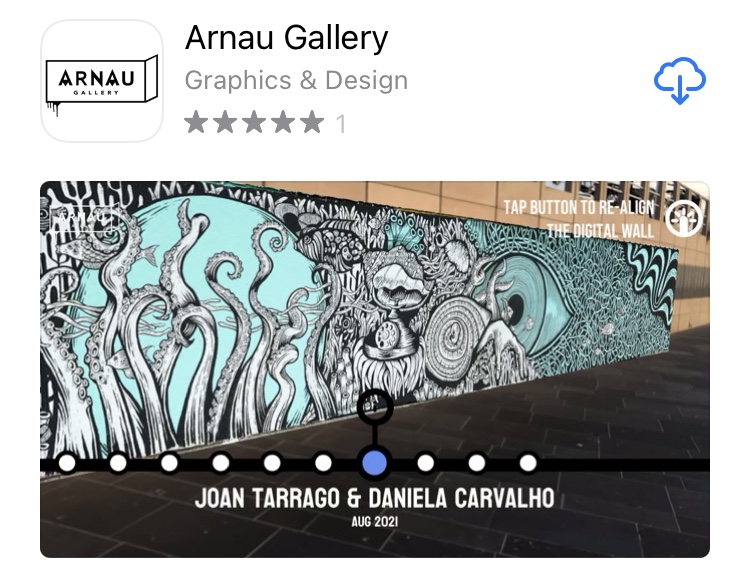 The user can align the digital wall to the physical wall, and start scrolling back in time. Information and links to the artists' portfolios are displayed to find out more about the people behind the art. If not on-site the user is able to teleport the famous Arnau Gallery onto their local wall!
Street artists were some of the first to adopt Augmented Reality but this project has the unique feature of travelling back in time, and thus creating a platform to keep the Street Art heritage alive.
The photographer has an equal part to play in this approach as an active archiver of this site- and time specific art form, in this case Toni Garcia Camps for all our photos.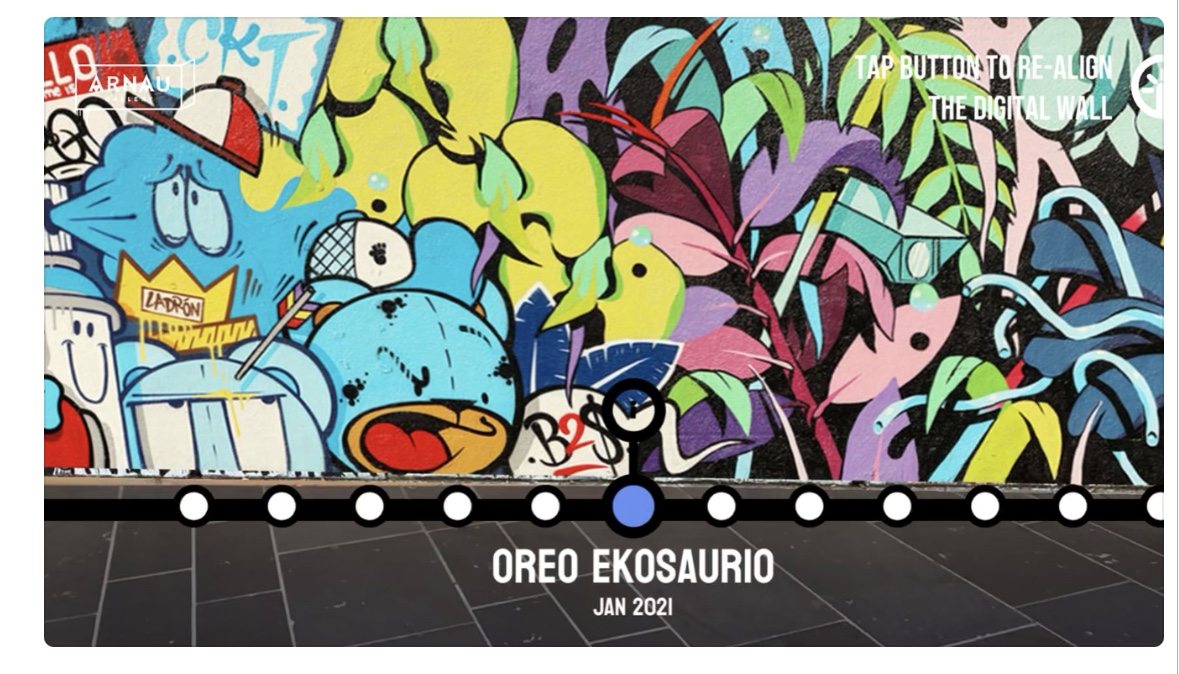 Arnau Gallery project has been created with the support of Arnau Itinerant, a community platform made of neighbours and local associations which aims to promote the restoration of Arnau Theatre, an institution of the night life of the Parallel area since 1894.
Antoine Careil curates this project. Every 3 months he brings together renowned street artists from around the world to create a new mural. Started with solo projects, now Antoine brings together duos, resulting in pieces by by MORCKY & CHAZ, SLOMO & TWEEMUIZEN, OREO & EKOSAURIO just to name a few. This unique approach creates highly awarding synergies beween the great names in street art.
New artworks will be added every 3 months and the archive is being updated when we receive good quality photographs of older pieces. The platform will also feature temporary projects during art festivals or other street art related events. Street Art Barcelona is eager to get in touch with these initiatives in order to grow this platform into the most comprehensible Street Art Archive around.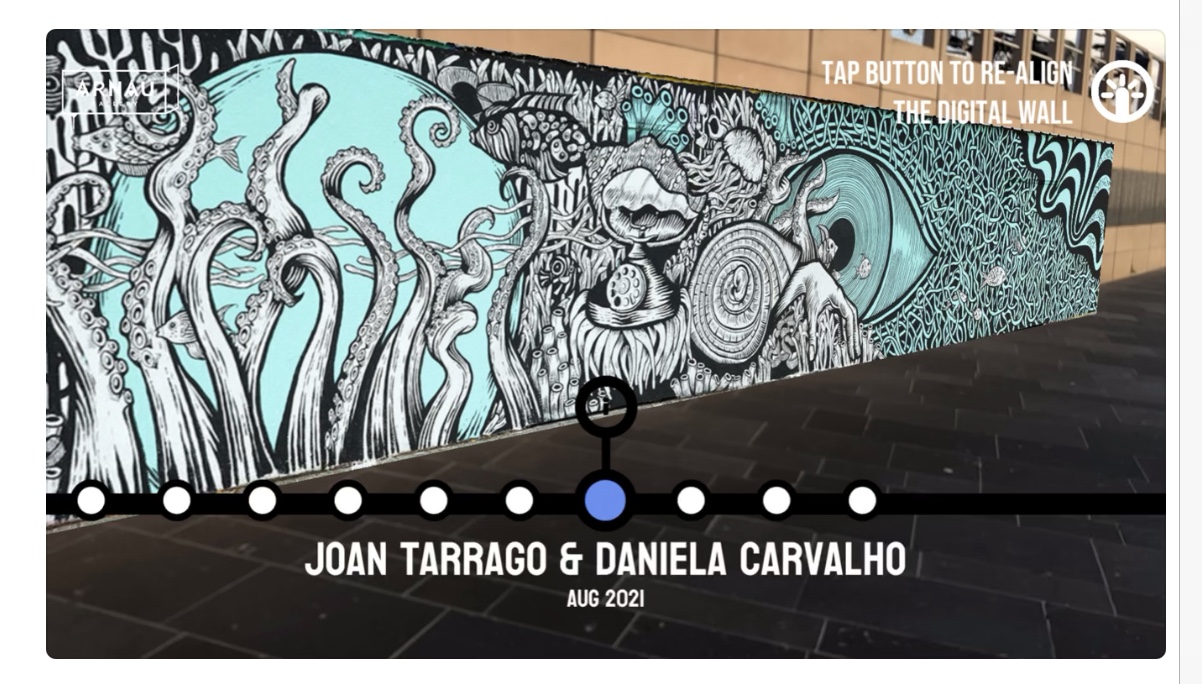 Luzidlab, Poblenou Urban District and Street Art Barcelona are now collecting imagery of other street art made at other famous spots in Barcelona and beyond and asking street artists from around the world to join this unique project for conserving urban art for the future. Arnau Gallery is only the beginning of a worldwide movement to archive and preserve urban art around the globe.
On the roadmap is creating a solid content management system for artists and curators to upload artworks and attach them to walls selected by community members. Another big upcoming feature will be the option to attach smart contracts to artworks, thus turning them into NFT's.
Download the app for free HERE.
Of course we like to get your feedback and would love to chat about how this platform can be used for other purposes.
Android version coming soon!