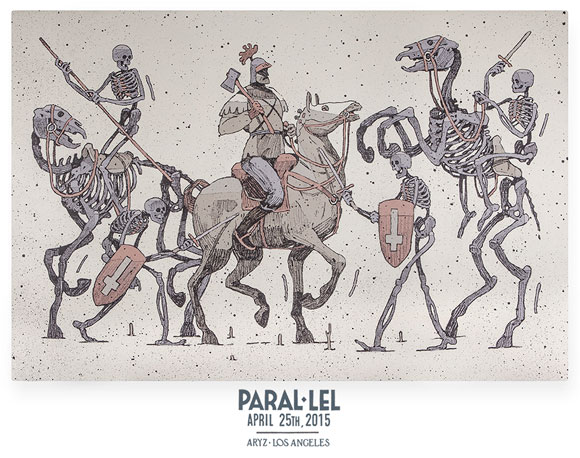 Via: MTN WORLD
Barcelona's most popular contemporary mural painter, Aryz, is about to present his first show in Los Angeles on the 25th of April.
His enigmatic exhibition will stay open until the 31st of May, and is presented in two different rooms symbolizing "two geodetic lines which never crosses their paths within the same space, but finds their intersection in infinity". The idea is to reflect the contradiction between the two sides of a artist who's productions are equally orientated for the public as well as for private collections.
Aryz's work incorporates both academic painting along with contemporary techniques and mediums, which is an almost contradictory set of skills. One traditionally requires a fast, deft and adroit movement, while the other takes on a more subdued energy through a painstaking dedication of concentration on the canvas.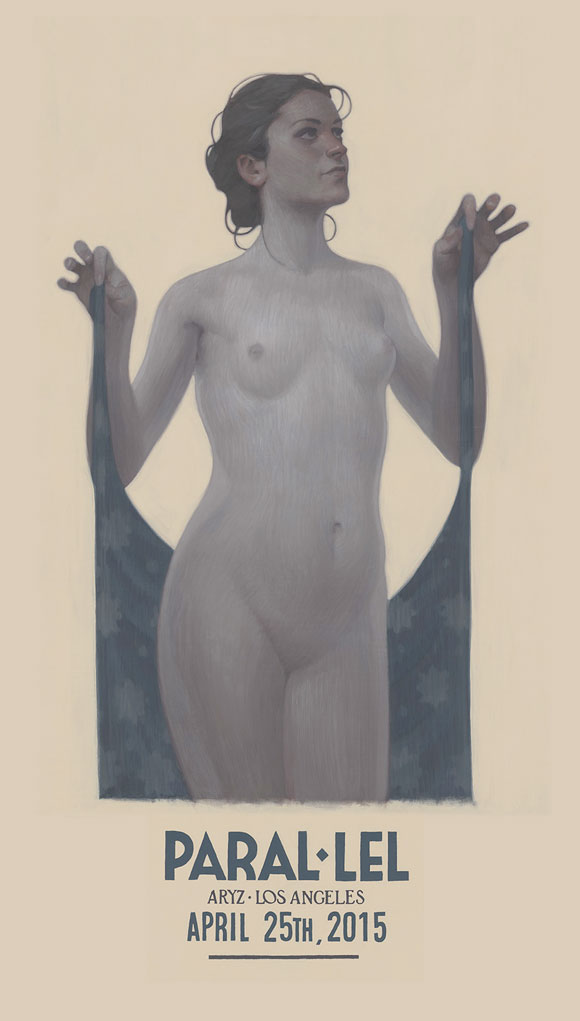 PARAL•LEL
April 25th – May 31st 2015
1340 E. 6th Street
Los Angeles, CA 90013
http://parallel-losangeles.com
http://www.aryz.es