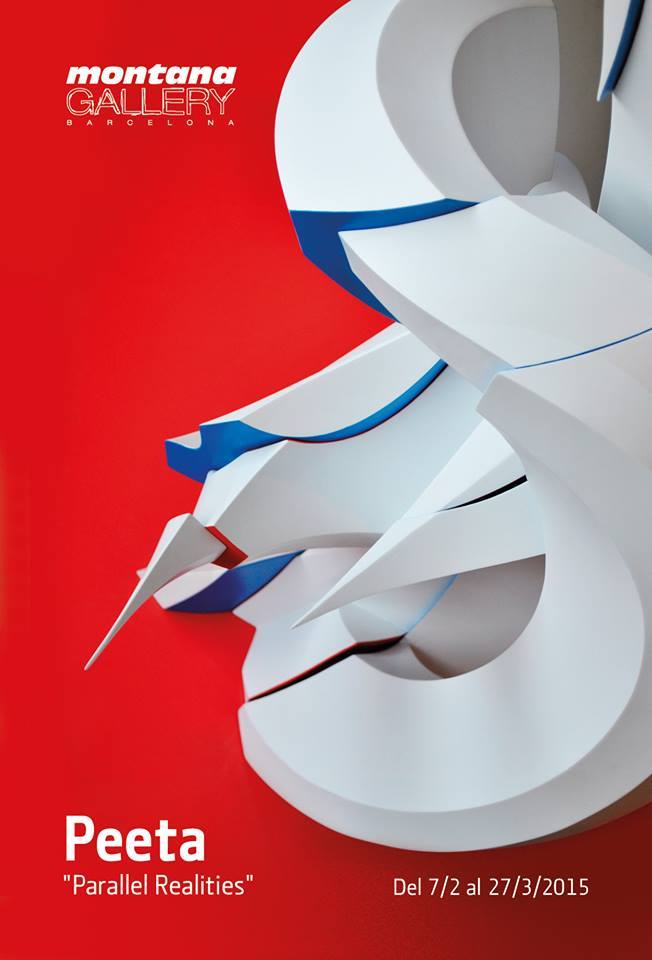 The master of 3D graffiti, italian greatest graffiti artist… here are some of the attributes given to PEETA, showing the importance his pairs in the graffiti world but also in contemporary art are giving him.
By his own words, he saw the first big mural of his life on a trip to Barcelona in 1991. 24 years after, it's time to come back and present his first solo show "Parallel Realities" in Spain, on Friday 06/02 in Montana Gallery Barcelona, in collaboration with Subagora.
If you love art, graffiti, colors, design, don't miss this occasion.
To go further, we are sharing here a very good interview of Peeta done by our comrades of Global Street Art, summarizing which defines by essence this artist: the art of dimensions.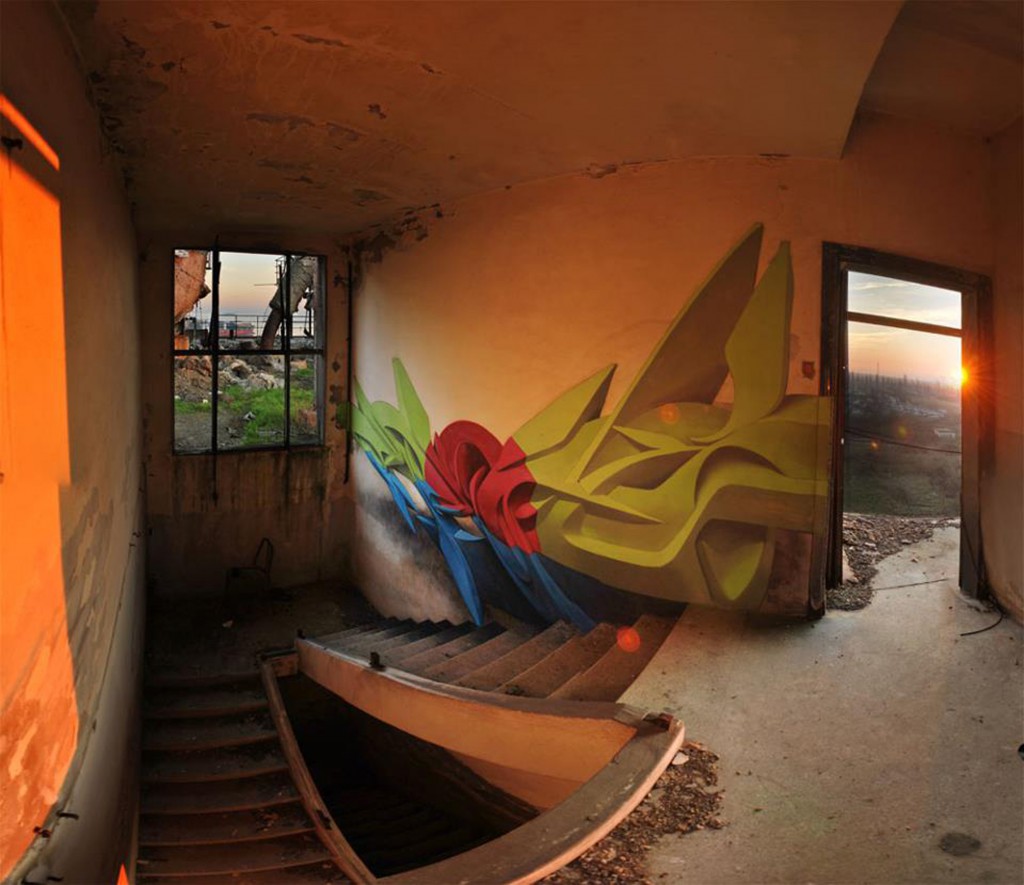 "I grew up in Venice, Italy, which is where I live today. I started writing graffiti in 1993, inspired by the huge murals I saw on a trip to Barcelona two years earlier. My name 'Peeta' comes from a nickname my classmates gave me school: 'Pita'. I started writing it on my desk and then changed it to Peeta (it was more interesting graphically to have "EE" rather than just "I").
I've also spent a lot of time in Canada and the USA and I have been collaborating with some major crews for a long time: the Paduan EAD (Italy) and the FX crew and the RWK crew (both from New York). I always find it interesting to paint in New York, there is a nice vibe and people like to interact with writers. I was lucky to know people before I went there, this made things much easier without getting in trouble with the Vandal Squad, which I noticed is very powerful in the city. It's not very different from Italy, where the graffiti scene is becoming more and more controlled by authorities. In both cases it's just better to choose legal walls to paint on, because of very heavy consequences if you get caught.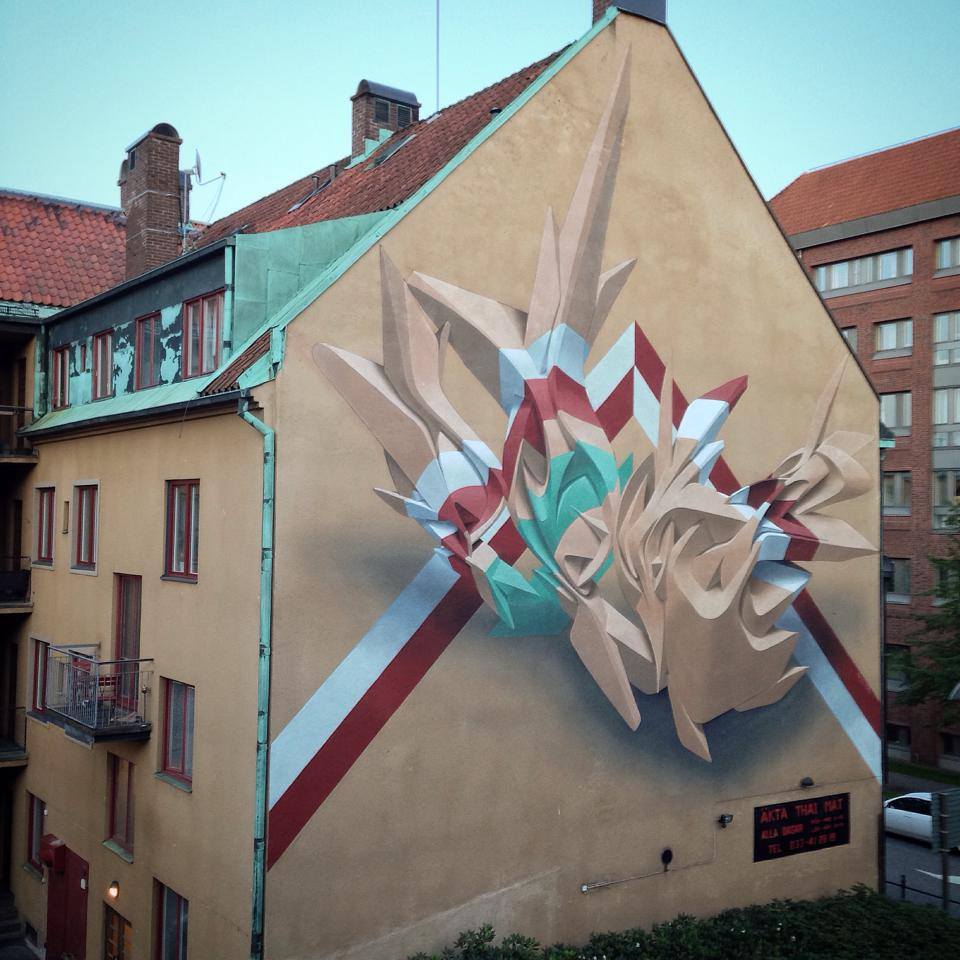 After painting a lot of graffiti in Europe and America I started painting canvases. I started my own business in 2008 selling my canvases and sculptures. That's my only job!
I've always been inspired by industrial design and architecture (I even studied Industrial design at the University of Venice). Zaha Hadid, an Iraqi female architect, has always inspired and shocked me for her uncommon use of shapes and volumes. I've always considered myself more into the artistic part of being a graffiti writer than into the political part.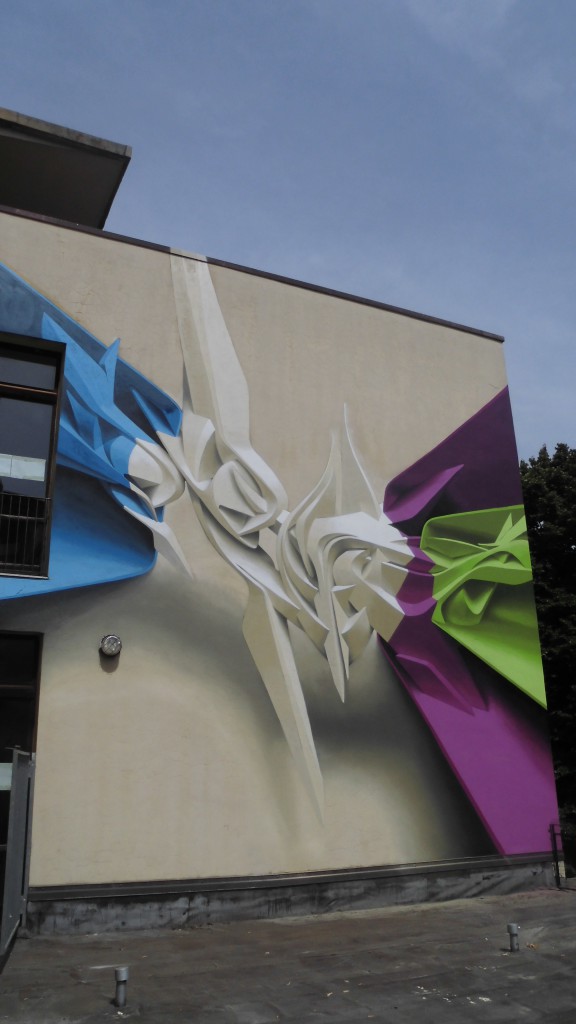 I'm interested in the graphic culture behind graffiti and practicing it to improve my skills. It's always been my aim to make art my only job; I needed to find a way which allowed me to make my pieces artistically rich lots of people could appreciate them. That would have been almost impossible if I were only bombing [writing illegally].
Of course I started painting trains. Even though it has been a long time since I painted a train it has influenced my way of painting a lot; in the end though I chose another path!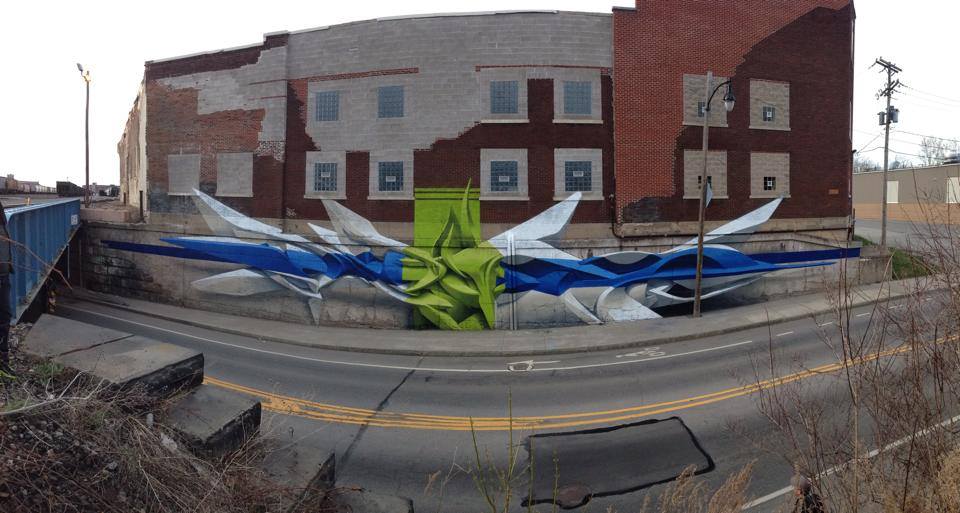 I come from North East Italy and the crews of my area (e.g. EAD crew who I grew up with) are more into the artistic side of graffiti: they prefer quality to quantity. Moreover, older writers like Joys (from Padova), Dado (from Bologna) and Etnik (from Florence) helped open my eyes to a greater vision of graffiti art. Thanks to them I started making sculptures and I understood that the potential of graffiti art goes much further than wall painting. In other cities, like Rome or Milan, the reality is different: the majority of crews there have kept (or been tied to) the concept of graffiti as a political tool.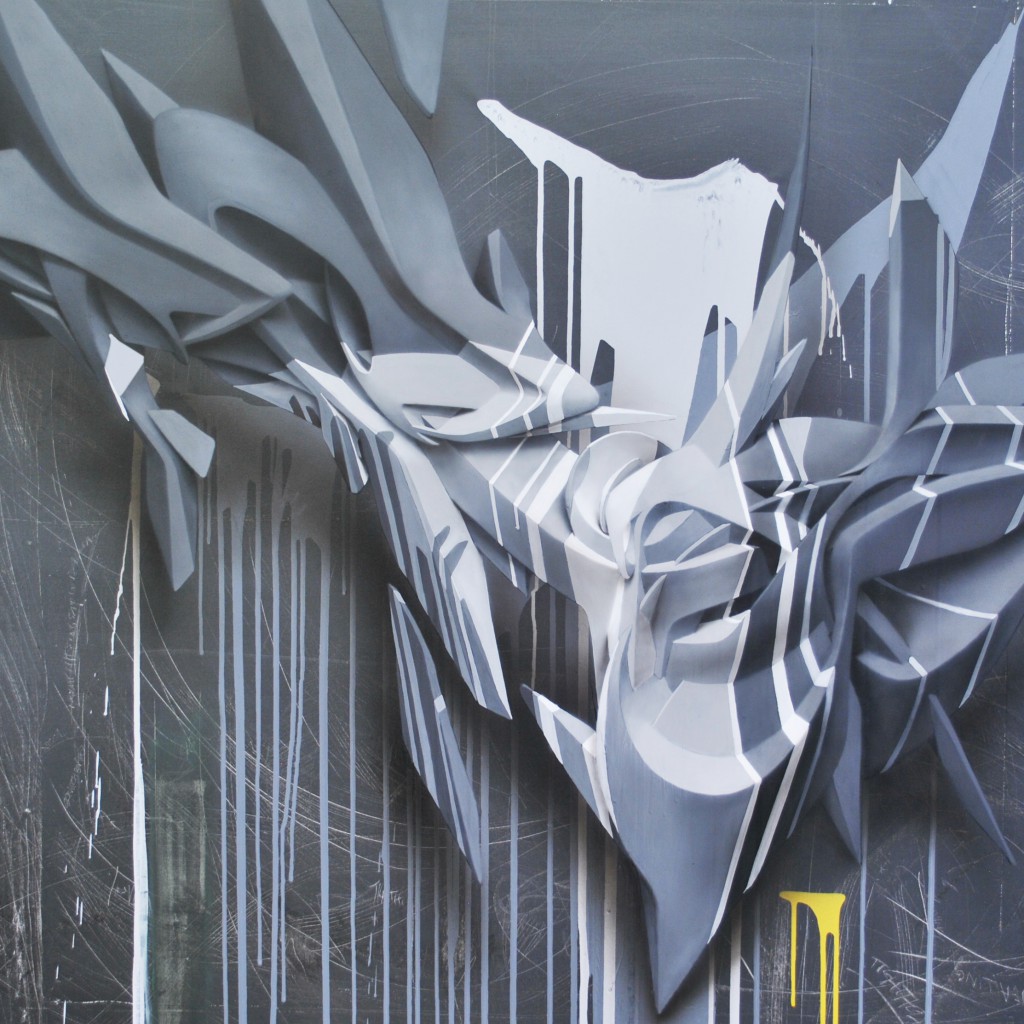 I did not start writing in 3D. Before 2000 or so my style was flat and organically formed but then I turned it into something twisted and round. My inspiration came from school; I attended state art school where I learnt how to create sculptures and, subsequently, how to transport my knowledge of plastic volumes into paintings and walls. Then, the first graffiti crews I met (in Padua) were really into painting without outlines so I kept on learning how to reproduce 3D effects.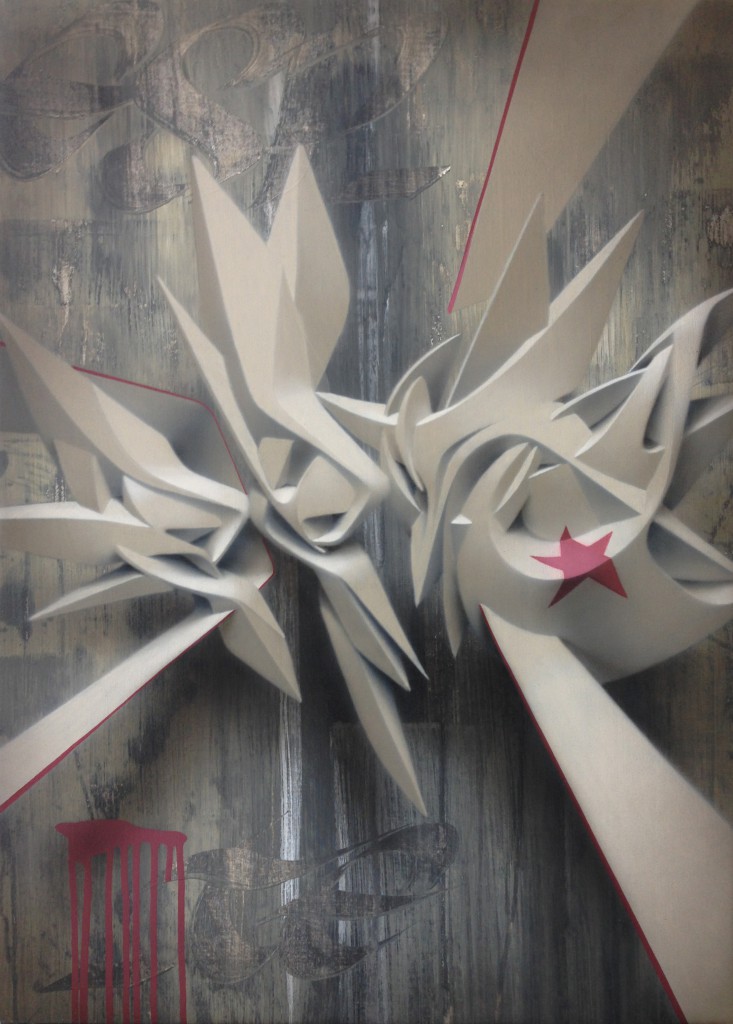 I was also inspired by two writers I admire: Delta (Netherlands) and Daim (Germany). Firstly, I appreciated their aim in painting graffiti, their research of technical improvement despite quantity, their ability to move to world of graffiti art toward the World of art and to create graphically refined and technically accurate works of art. Moreover, by observing their works I got lots of tips on how to paint in 3D, how to create volumes and shades. I've then decided to evolve by choosing new shapes to be studied and represented.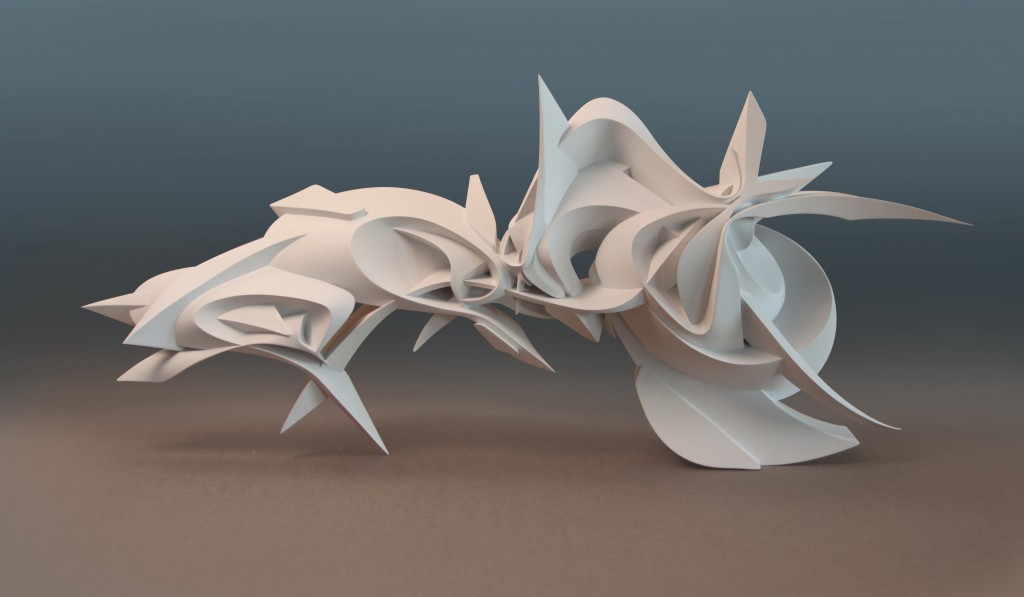 It has been a long process that is continuously developing; now it's becoming something more complex and personal. The role of sculpture has been essential in this process: it has helped me to deeply discover and understand the rules of shadows, the tendencies of colours, surfaces and shapes.
I still love to paint on walls but I dedicate the most of my time to studio art: canvases and sculptures. My final aim is to dedicate myself mainly to sculptures, and that's what I'm working for. At the moment I'm looking toward the possibility to realize big public projects; I'm hoping to build a large public sculpture soon.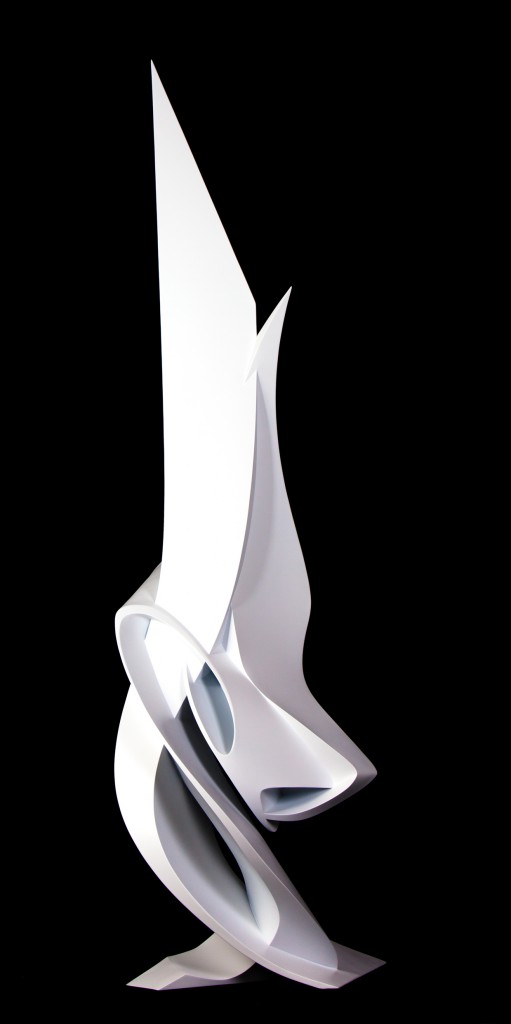 Sculptures for me are not only an artistic object itself but also a tool to deepen my knowledge of shapes and volumes. I've chosen to do white sculptures not mainly for an aesthetic reasons but because on a white surface I can better understand how light and shadow works on shapes.
I've been mainly focusing on the technical and aesthetic sides of my works but that's not all. Since I keep repeating my name in my works, I can say each piece is an attempt to paint a self-portrait. Moreover, the fictitious reproduction of reality [i.e. painting 3D on a 2D surface] is a sort of criticism of the static perception of it: it's an attempt to underline how subtle the distinction is between reality and one's perception of reality.
"Parallel Realities" show. Inauguración el viernes 6 de Febrero del 2015 a partir de las 20h a la galería Montana. Exposición en colaboración con Subagora del 7 de Febrero al 27 de Marzo del 2015.