Since more than one year, a new name is taking over the streets of Poble Nou: Rubicon1. The pieces are all done with brushes, excluding the traditional sprays from the technique, the style is definitely different and the urge to paint is obvious. Let's meet Jeff McCreight, aka Rubicon1!
Thanks to Joan Piñol for the photos.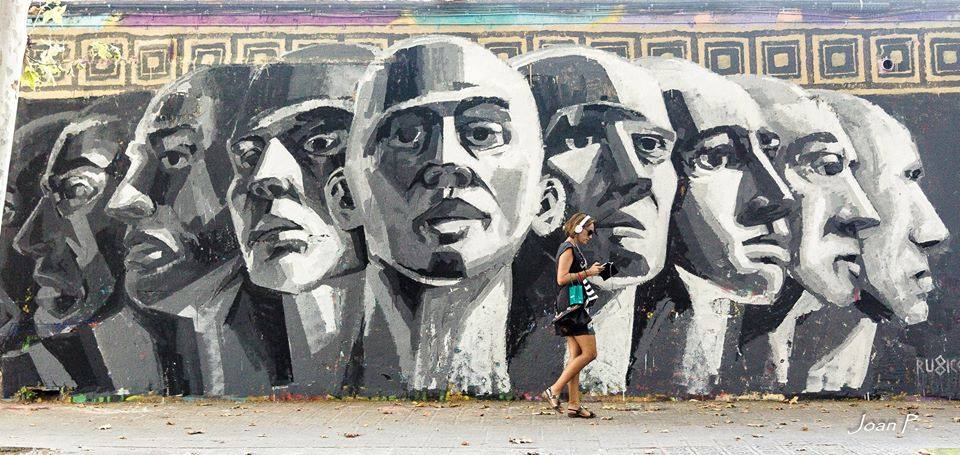 Jeff is a child of the 80s, raised on Aliens, GI Joe, MacGyver, Adventures in Babysitting, and the A-Team in suburban east coast USA. Thanks to cool parents, he was raised according to post-hippie philosophy, and was always encouraged to be creative and open-minded. In college, Jeff discovered painting, and found that he was pretty good at it. Despite some small success, he quickly became frustrated by the obtuse gallery art scene (these were the days when pretentious conceptual art reigned supreme) and pretty much abandoned that road for some time. Instead, he took a few years to check several items off his bucket list, including a bike trip across the USA, traveling to Costa Rica, Bolivia, and Brazil, playing bass in a salsa band, lots of road trips to NYC, etc. etc. Somewhere in here, McCreight got interested in wall painting, and found opportunities to make commissioned paintings for restaurants, bars, and whatnot. This was in the early 2000s before street art had really become a thing, and Jeff lived in a place without a strong graffiti culture, so he was pretty much making it up as he went along.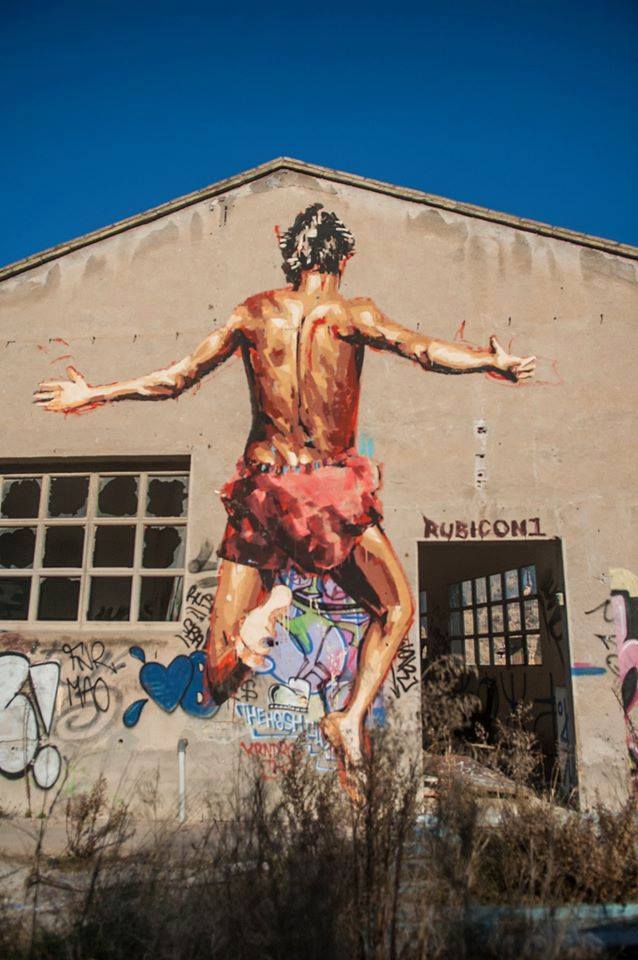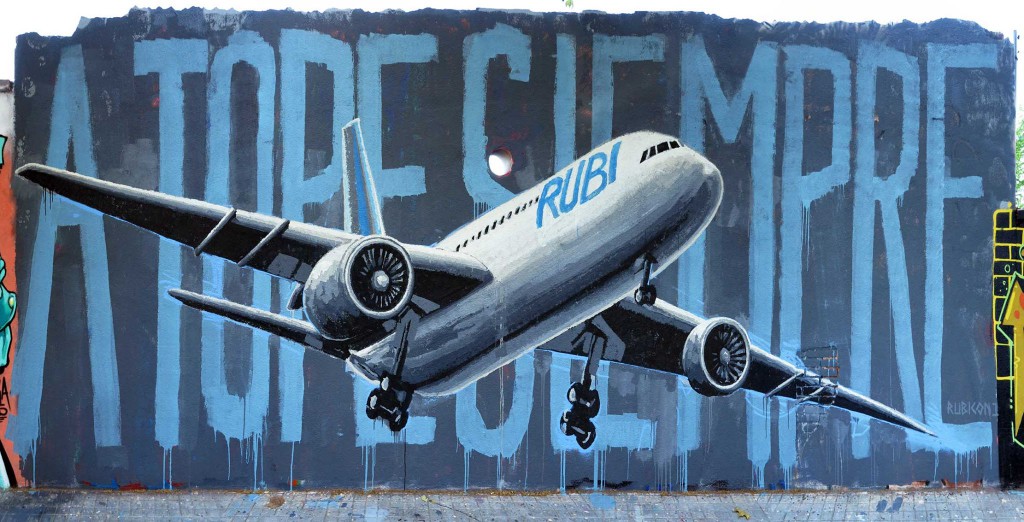 Fast forward a few years and many more stories, and somehow Jeff is now living in Madrid with his new wife and baby. It is here that the artist really gets interested in street art. He is alone at first, pouring over web images, watching documentaries, reading up. Eventually he connects with other street artists for the first time and begins to dive into the culture head first. This is the first time the artist has had access to an urban environment with an active art culture. The more he learns and the more people he meets, the more there is to know. For a long time, he feels like he is outside looking in. As with any consuming passion, however, if you stick with it long enough, one day you find yourself inside. McCreight feels that he has found a way to make painting fresh again. He feels comradeship with these artists who are inspired to paint the world. This is something that is happening now, not the carcass of some dead movement. It is not locked in a gallery and restricted to intellectuals, and it is't something you can study in school. You can only learn by getting involved. Urban art in all its forms represents a brotherhood of individuals who share a creative urge. They come together and share ideas and techniques; they are practical problem solvers making ingenious plans to "get up", not fussy painters, poking away in their studios. The artists and collaborators that McCreight begins to meet are some of the most generous and inspiring people that one could hope to know, and the whole pursuit seems big and important.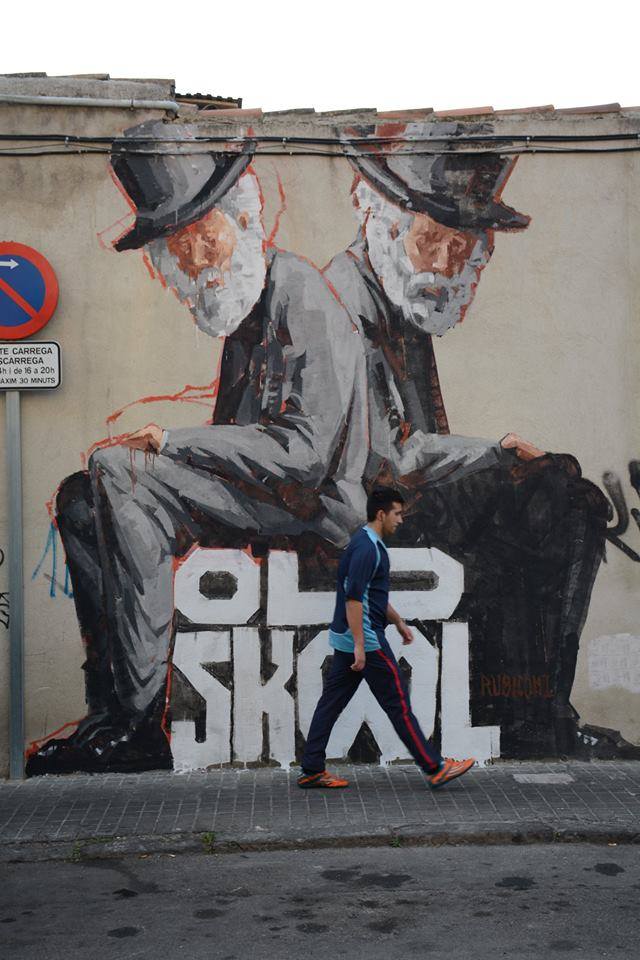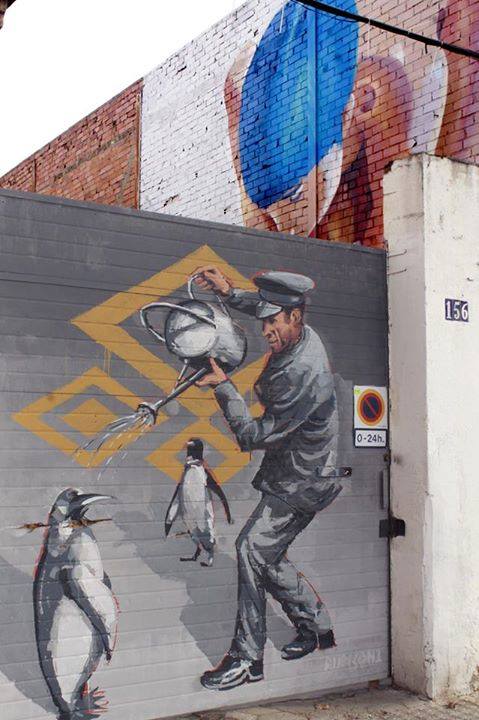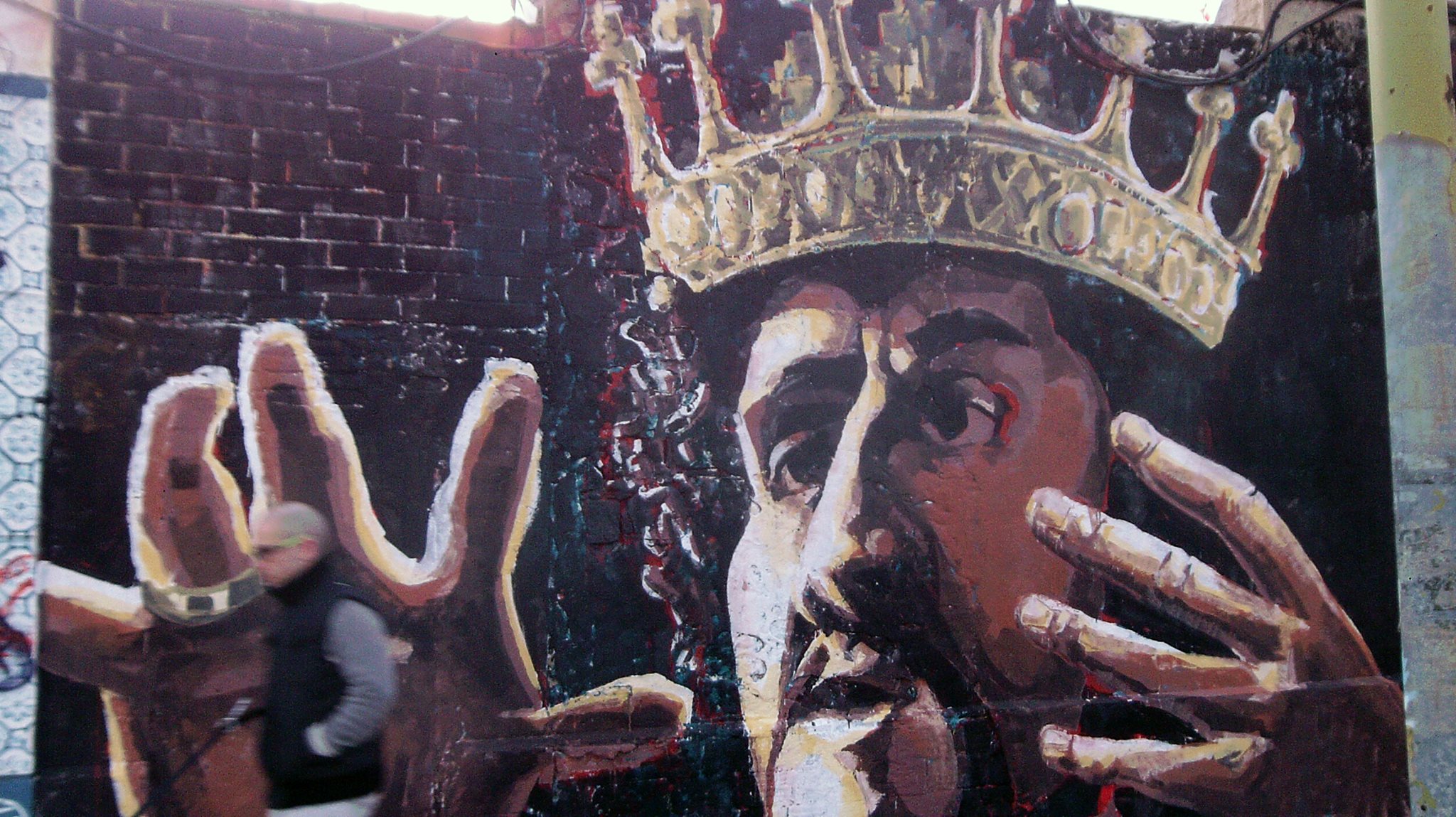 Around 2014, McCreight moves to Barcelona where he is able to paint more and faster, thanks to the availability of free walls, and his activity and involvement in the culture of urban art deepens and grows. His colleagues and collaborators are his brothers and sisters, and this activity is his path. Whatever additional paragraphs the future will write in this biography, the most important alignment has already taken place. With an artistic trajectory set, he just needs to keep painting and the rest will sort itself out.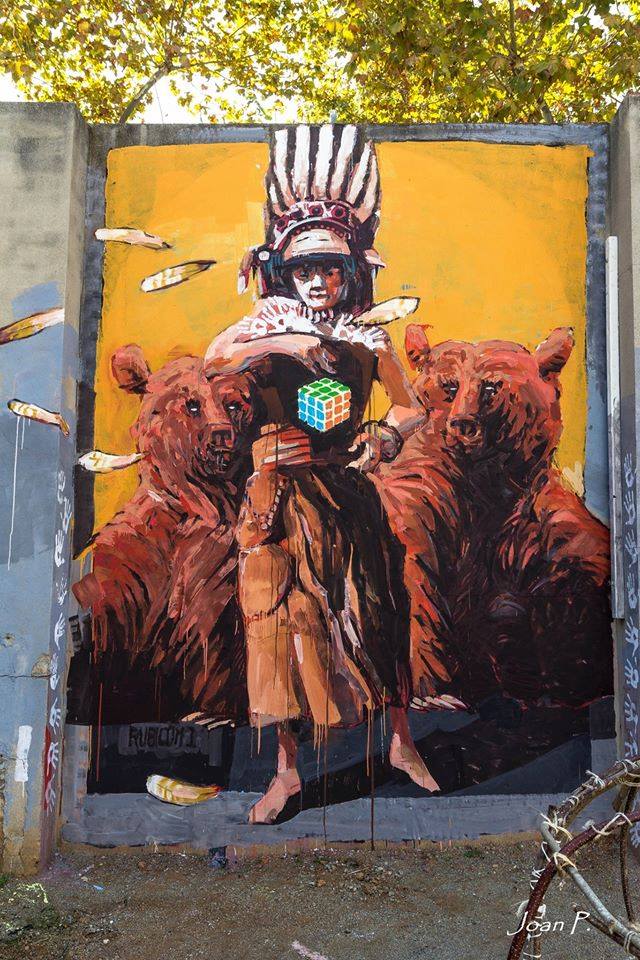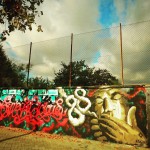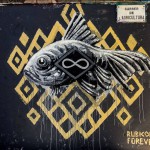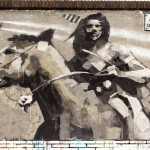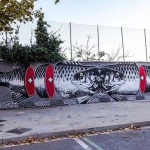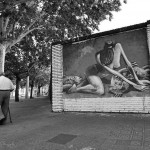 More information about Rubicon and his projects ?
>>> www.rubicon1.org
>>> www.talkingwallsbarcelona.com