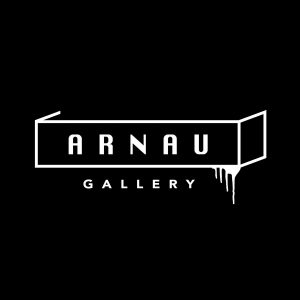 is a project aiming to promote in a new way contemporary urban art in Barcelona, curated by Street Art Barcelona and Difusor. Situated on Plaça Raquel Meller near metro Paralel, this mural of 16 meters by 2 is dedicated to collaborations and experimentation between national and international artists.
This initiative promotes a new concept of commissioned mural in Barcelona, which differs from the free access walls that already exist in the city. Since November 2016, the Arnau Gallery project has already welcomed 4 artists in three interventions: Kram, Cisco KSL, Btoy and Filipo Minelli.
Kram & Cisco (photo by Fernando Alcala Losa)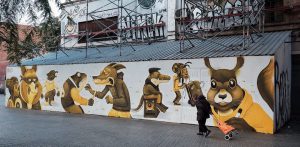 Filippo Minelli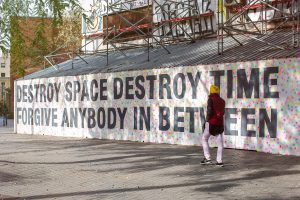 BTOY (Photo by Lluis Olivé)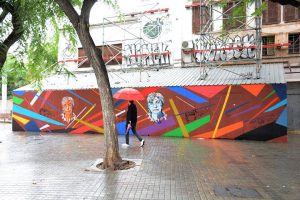 On the other hand, this project has been created with the support of the Plataforma Recuperem el Teatre Arnau's which gathers the demands of the population and the neighbors who promote the re-opening of the theater and its recuperation.
The next edition of the Arnau Gallery will be held from 24th to 27th of March with a new collaboration between two major artists of the catalan graffiti scene: GR170 & Enric Sant.
For more details, check out the Event link
GR170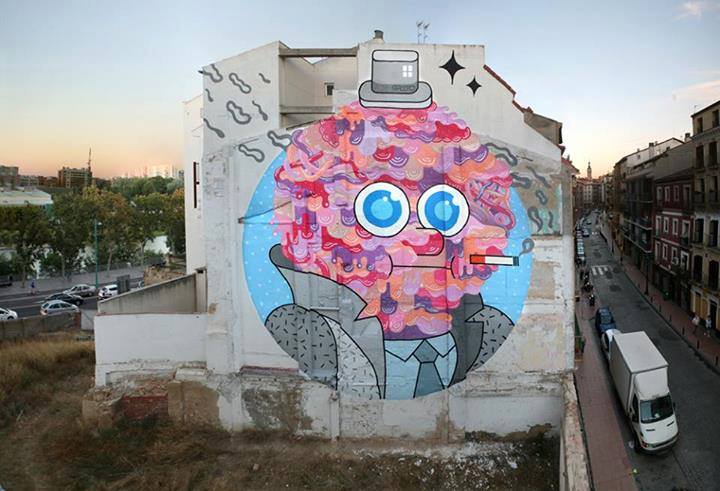 Enric Sant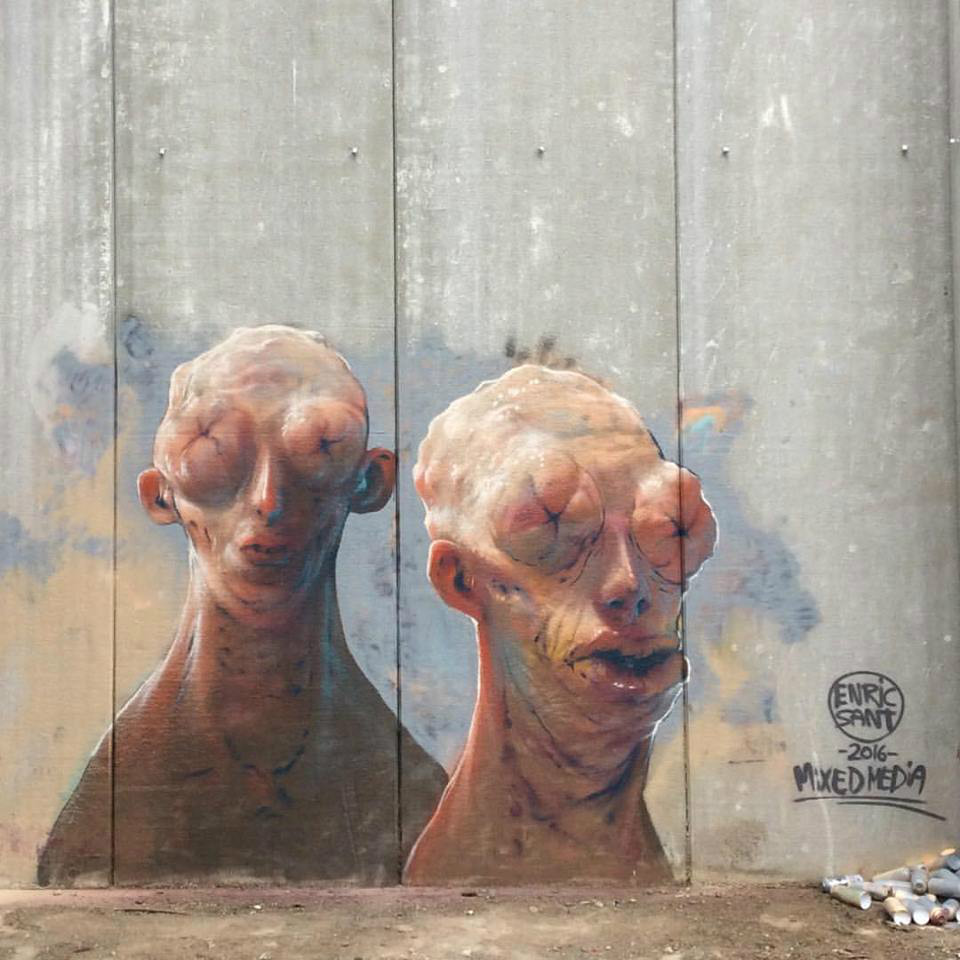 For all information and updates, follow the Facebook page >>> Link