Montana Gallery Barcelona opens its doors to the Brazilian artist, Cranio (1982, São Paulo), who after passing through Miami, San Francisco, and London, sets foot in Barcelona for the second time.
This exhibition will feature large format canvases and small drawings, all having been inspired by the artist's everyday life. A daily life in which the main ethical issues occurring in Brazil are mixed together, where passion is involved, and where family issues stand out; the joys and sorrows of the Brazilian people.Cranio talks about smoking, the media, the lack of water, and art itself, through a simple, familiar, pictorial language.
His blue, witty, and talkative characters speak truth and bring smiles to our faces.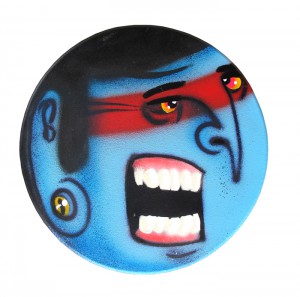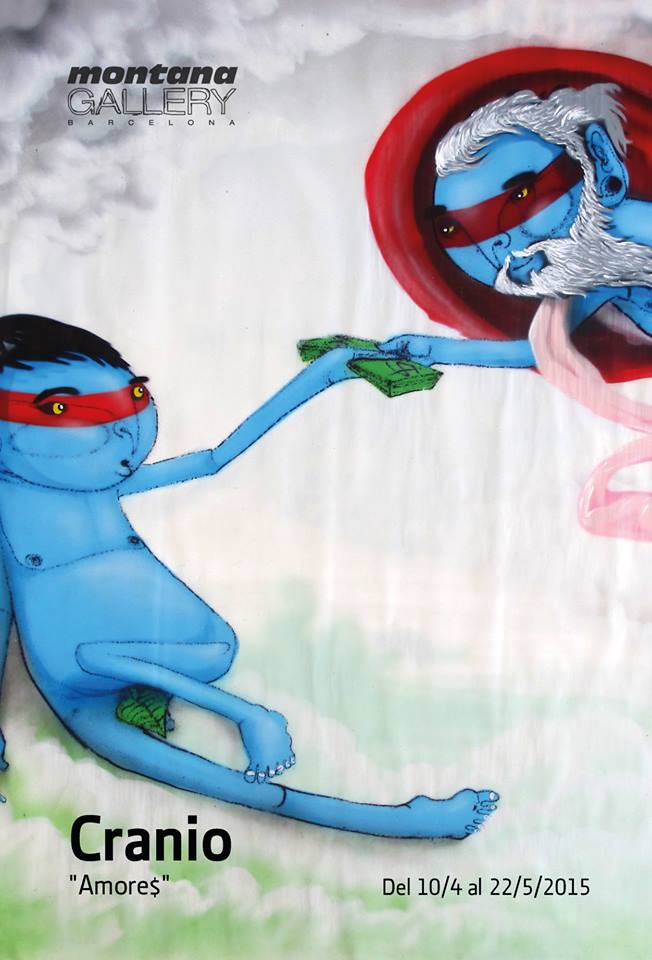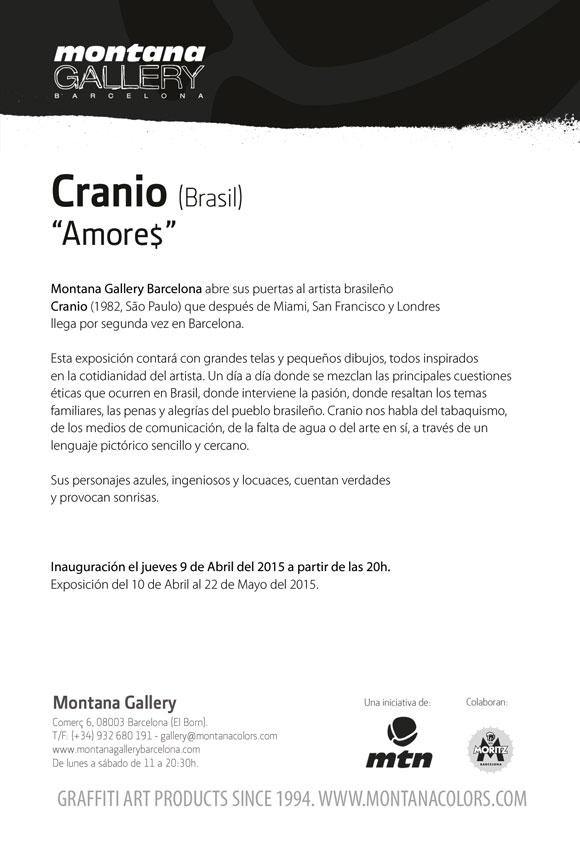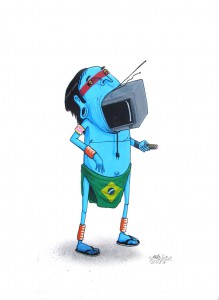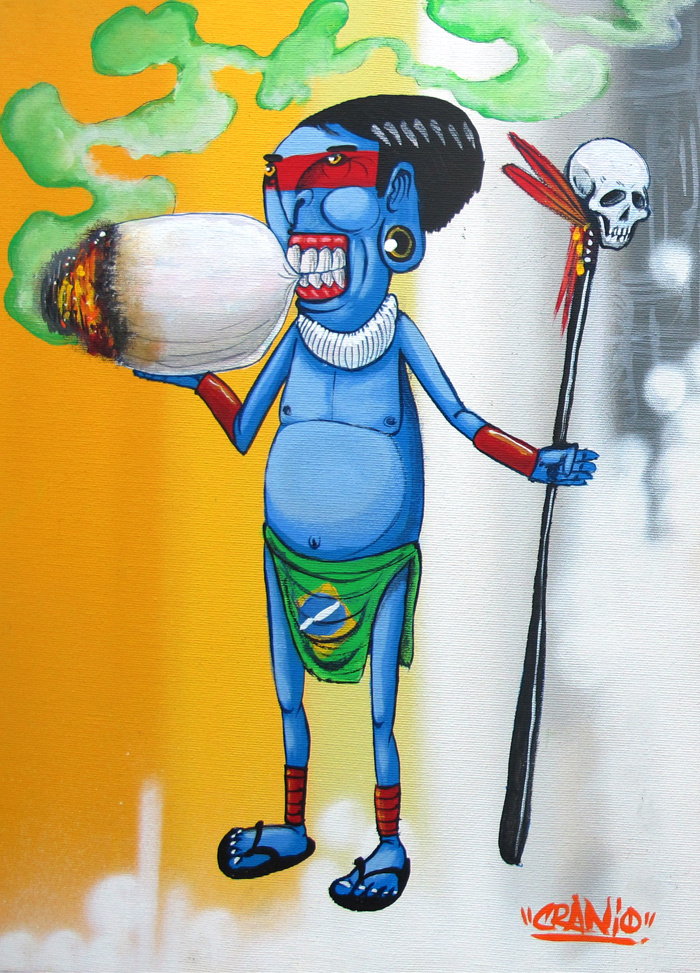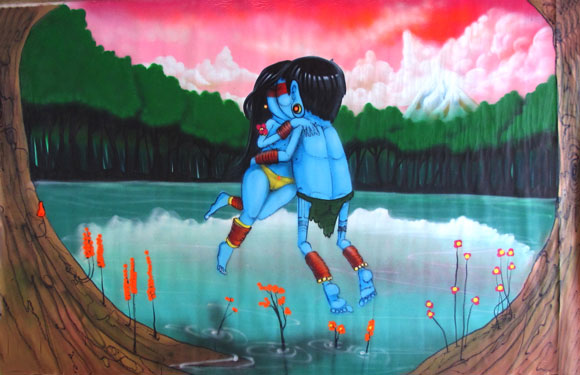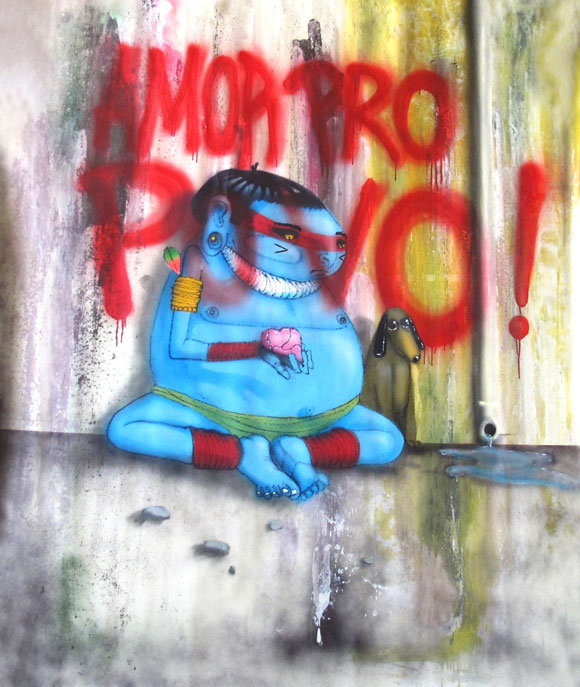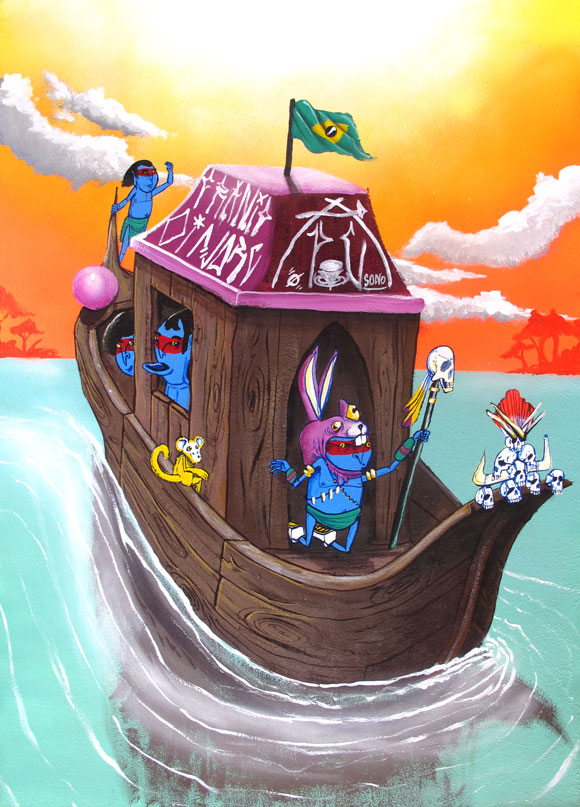 Opening Thursday, April 9th, 2015 at 8:00PM.
Exhibition runs from April 10th to May 22nd, 2015.