For all street art and graffiti lovers, here is an event not to miss this week-end (25-26 September)… The art and creation center La Escoseca is presenting the 4th edition of their graffiti festival. All the walls of this unique ex-factory will be covered by pieces of international artists specially invited for the occasion:
-Martín Ferreyra (México)
http://www.martin-ferreyra.com/
-Franco Fasolí (Argentina)
http://www.francofasoli.com.ar/
– 3ttman (Francia)
http://3ttman.com/site/
– Tayone (España)
http://turbofolk.tumblr.com/WEB
– Pol Corona (Argentina/España)
https://www.facebook.com/PolCorona.murales
– OVNI. Anna Taratiel (Holanda)
http://ovni.tictail.com/
– Nano 4814
https://instagram.com/nano4814/?hl=es
– Bera White
https://www.flickr.com/photos/bera_white/page1
– Mart
http://airesmart.flavors.me/#info
– Colectivo Licuado
http://colectivolicuado.com/
– Morcky
http://www.morcky.com/troubles/
– Kosovo Gallery
http://kosovogallery.com/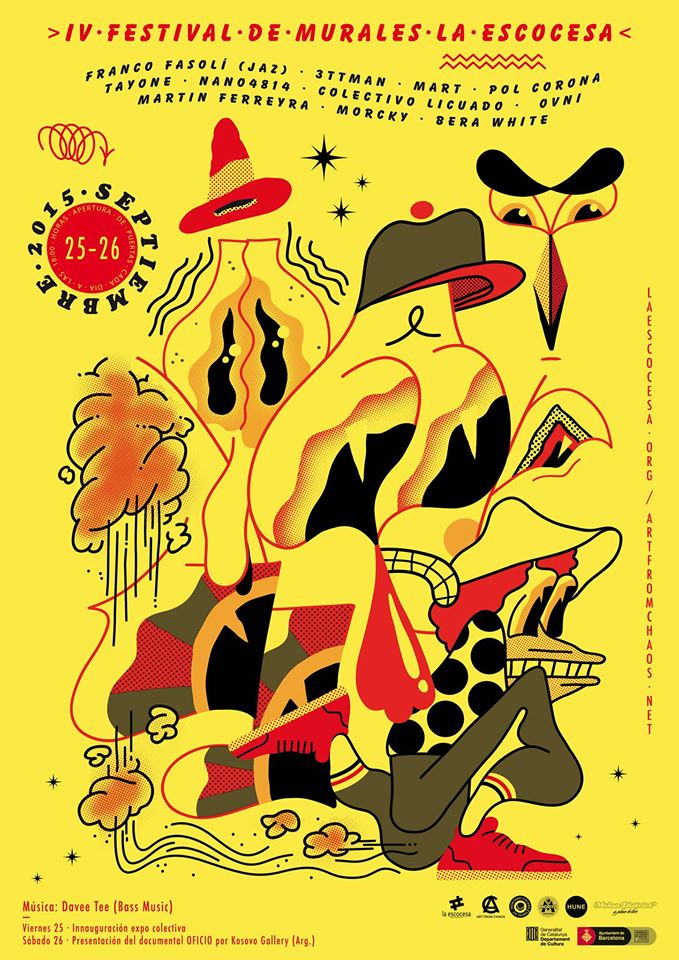 Para apuntarse >>> Facebook
La Escocesa is a self-managed artistic production centre that focuses on the visual arts with the public in mind. It aims to offer resident creators and collectives a series of different spaces at affordable prices (work spaces, a multipurpose hall, material for production, promotion and international exchange) to foster their professional development and assist them in their artistic career.